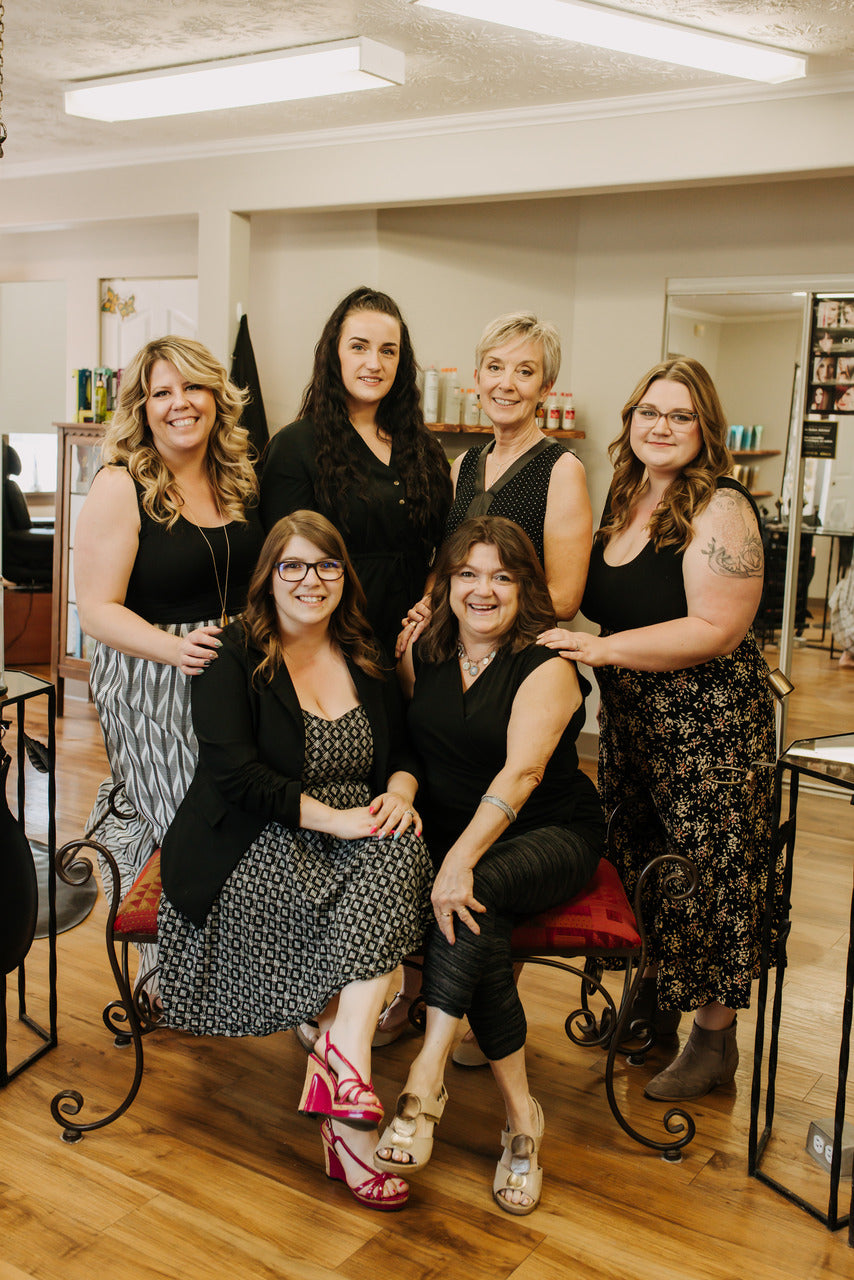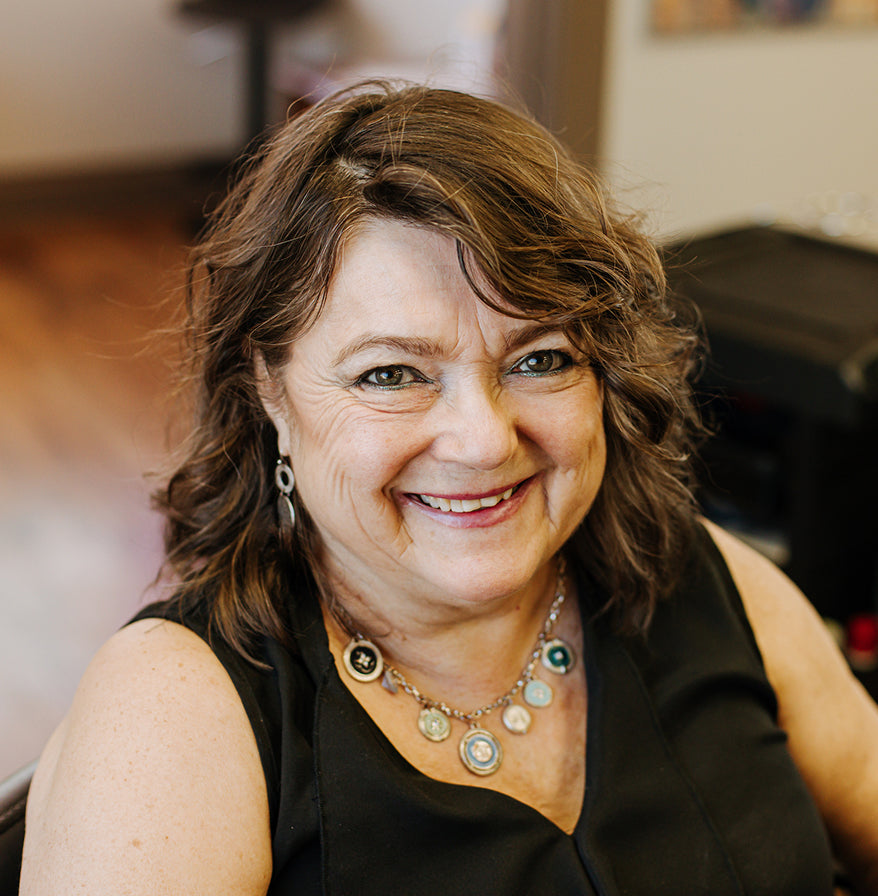 Owner - Award Winning Stylist
Monica
Being born and raised in the South Okanagan, Monica couldn't have imagined a better place to follow her dreams and open her own salon.
She stepped into the industry 43 years ago and in doing so, found her passion. Blessed to have started a career with educators, who had a strong passion for the industry as well, and opened the doors for her to train with some of the industry's best. Her love for her work ignited a spark for competing, which then turned into judging and eventually allowed her the opportunity to work as a technical advisor with Joico International. All the while growing the salon and staying true to her original dream.
Monica opened InnerVisions Salon in 1986 with the vision of a place that felt like home for everyone, where they knew they would receive quality care in an environment that was professional yet fun and team driven. Feeling honoured to have such an amazing team both now and throughout the years and a lifetime of support from our community, she's looking forward to what the next chapter holds. Monica is so proud to be able to hand over her life's work to the next generation, her youngest daughter, Sam. To see her legacy grow while she gets to do what she loves which is playing behind her chair.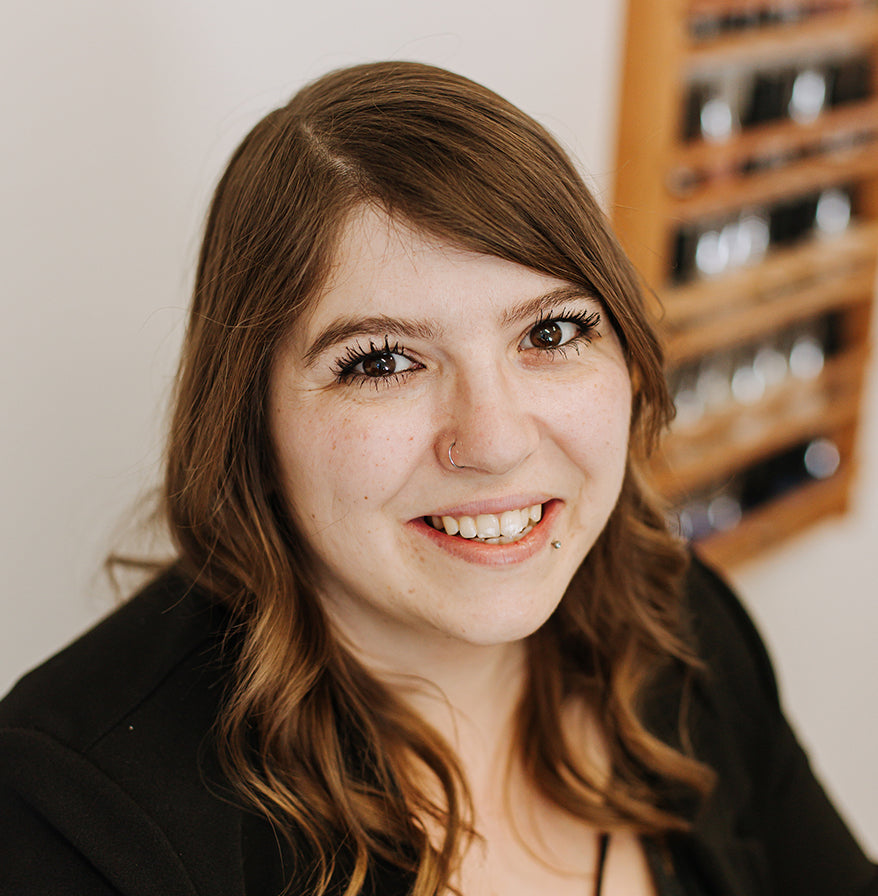 Manager - Esthetician
Sam
As Monicas youngest daughter, Sam grew up in the salon so it has always been a huge part of her life,  however as a child and more specifically a teenager I don't think anyone would have thought that she would have ended up working along side her mom, never mind taking over and growing the salon into the future.
Somewhere along the way of choosing a career the thought of working at the salon with the intention of eventually taking over ownership was brought to light and so a bright future stared to unfold. Knowing that her passion didn't lie In hairstyling, Sam made the decision to go to school for esthetics instead and has never looked back.
Doing esthetics unraveled an unexpected love for the art and creative freedom of her trade and an appreciation for the fact that no two appointments are the same. Being deemed a social butterfly from a very young age, it was obvious that as along as she was working with people she woud be happy. Never would she have thought that she would have uncovered such an intense passion for entrepreneurial work. To be in an industry of making people feel their absolute best while getting to build relationships with them is an absolute dream come true.
She has felt it has been an honour to get to learn from her mom and get to grow their relationship both personally and professionally. Sam is beyond grateful for the foundation her mom has provided and is beyond excited to get to grow the salon into the future.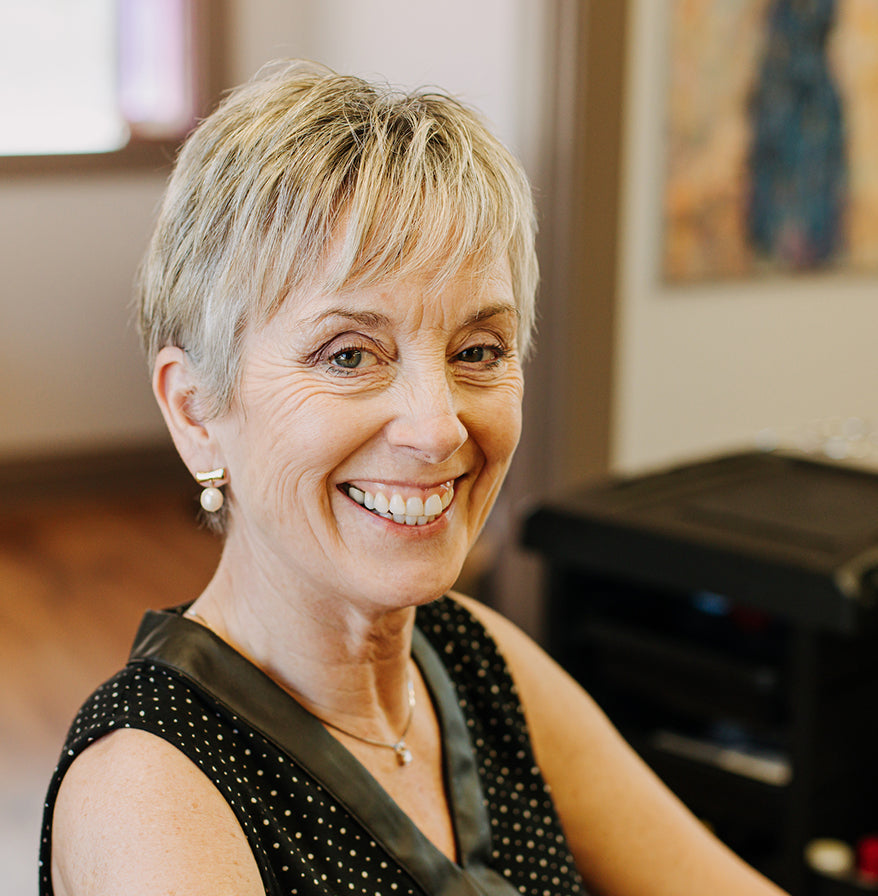 Award Winning Stylist
Klaudia
Klaudia began Hairstyling in Germany, where she was born and raised. In her early 20's she decided to bring her love of art to Canada and never looked back. As luck would have it she stumbled across this tiny country town, fell in love and found her forever home at the salon. She has been working alongside Monica ever since and is coming up on 35years at InnerVisions. Some of her favorite aspects of her career are having such a broad spectrum of services to always keep things fresh, a diverse group of clients, the fellowship with her team mates and all the education she has been able to obtain over the years. From more technical services such as perms, complex colour formulas and precision haircuts to more freehanded services such as textured cuts, blowouts and updos, let her show you how you can work together to create the perfect style! She loves that our teamwork and friendly service are apparent as soon as you come in, making each visit the best it can be.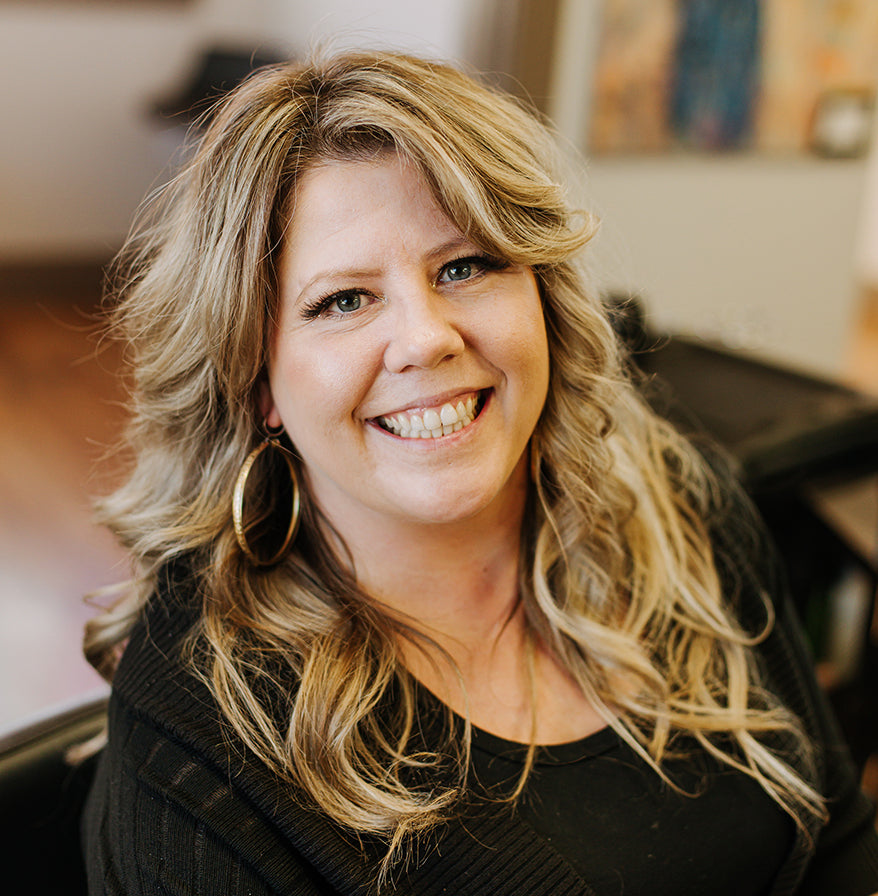 Hairstylist
Candice
Candice is a glass half full, fun-loving, laugh out loud kind of girl! Knowing she wasn't set out to do office work her Hairstyling journey started when she was 18. She was working at McDonalds when a trade school opened up near her and she figured getting a trade would be better than continuing to work at a fast-food restaurant even though she had no idea if she would like it. She soon discovered that she had found her passion in the most unexpected place and loved every second she spent learning to do hair. She knew then, that she had found her calling. There are so many reasons why she loves the industry but most boil down to the connection she gets to build with her clients. She loves getting to work on all different people, spending her day in a joyful environment full of fun and laughter while getting to give and take advice and share in life's experiences. "My job is not just hairstyling but more like hair-apy and its full of fun." Candice specializes in blondes and all things colour which has become some of her favorite services. Not only does she love the artistic freedom they provide but she also likes getting to spend longer with her guests, giving her the opportunity to get to really know them. We are quickly approaching her 20th year at the Salon.
Hairstylist Apprentice
Brianna
Brianna was born and raised in Oliver B.C. After completing high school she went to the College of New Caladonia in Prince George. There she completed the fine arts program and returned to the sunny Okanagan. She married her high school sweet heart, who she has 3 kids with, and bought a house in Ok Falls. During the pandemic she did a lot of thinking about her future and how she has always wanted to become a hairstylist. She struck up a conversation with Sam and Monica about the prospects of joining the industry and the best way to go about it since the hair school in Penticton had closed. Since Monica had trained stylists in the past this felt like the perfect opportunity to offer Brianna an apprenticeship. An oppurtunity that allows Bri to follow her dreams, learn in the salon and allows her to be home with her family in the evenings. She started at InnerVisions in July of 2022 and has completed her first 6 month of training, this has lead her to being on the floor and she is offering a full menu of hair services. So far her favourite service is colour as it appeals to her creative side which continues to aid her in her training. She is looking forward to many more season working with her team at InnerVisions.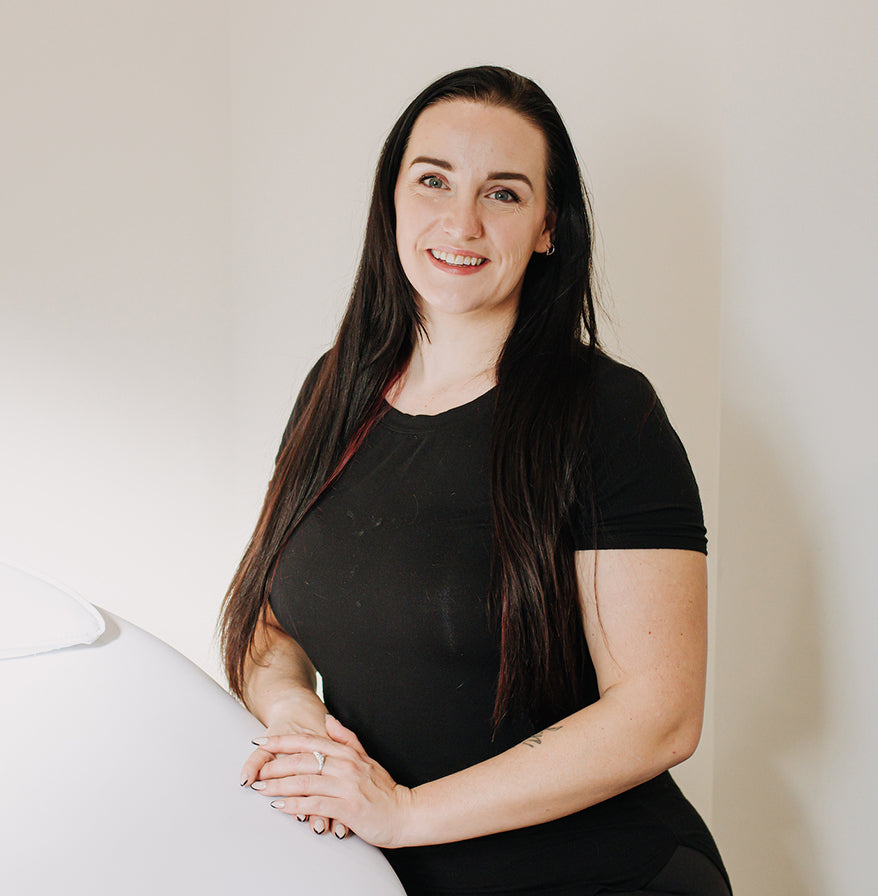 Eyelash Technician - Waxing Specialist
Makayla
After having her son in 2019, Makayla was ready to get back into the workforce and start a career. She knew she wanted to do something that would allow her to be able to spend time with her son but could also provide for them both. She loved the idea of helping accentuate people's natural beauty to help build their confidence so being a Lash Tech seemed like the best fit. She loves the delicacy of the lashes and how they bring out confidence and self-love for her guests. After joining our team in the spring of 2022 Makayla saw the demand for waxing services as Sam's role was changing and her schedule was no longer allowing so many guests. She decided to go back to school and take some training in waxing which uncovered more opportunity for her to grow her clientele and a love for her new found services. From giving her guests smooth skin, a set of lashes or the perfect brows, Makayla loves to be able to help make someone's beauty goals a reality.